Boca Raton and Delray Beach Real Estate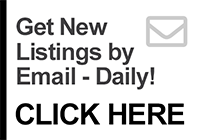 Hello and thanks for visiting my website! This site is designed to be your complete Real Estate resource for information on Boca Raton and Delray Beach Real Estate, offering virtual tours on ALL my listings. I live in Delray Beach and specialize in Residential Real Estate sales in Delray Beach, Boca Raton, Highland Beach and Boynton Beach. I am always available to offer you personal, one-on-one help with what some say is the biggest decision you will make in your life. If you have any questions, please don't hesitate to call or e-mail me!
Karen Rose, Realtor®, SRES®, BPOR®
SENIORS REAL ESTATE SPECIALIST
Delray Beach Communities
Thinking of Selling?
Click HERE to find out what your home is worth in today's fast-moving real estate market!
Actions speak louder than words. View my Sold Homes!
Featured Real Estate Listings
Contact Me! 561-495-8084 Direct!
Ask for your FREE market anaylsis of CURRENT real estate sales in your area!
Please be sure to include a valid email address to ensure a response.